Pardon Our Dust: Library Systems Under Construction July 2 - 5, 2019
rebecca.hewitt
Fri, 07/05/2019 - 12:00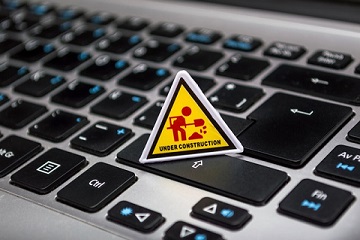 Library Summer Hours
rebecca.hewitt
Mon, 05/13/2019 - 14:24
The Peter J. Cayan Library is open 8 AM to 5 PM on Friday, May 10th.  Beginning Saturday May 11th, the library will be open regular summer hours.
Extended Hours at Cayan Library
rebecca.hewitt
Wed, 05/08/2019 - 15:36
To celebrate the end of the semester, Cayan Library is open late (and early on Sundays).
Beginning Monday April 22nd and running through Thursday May 9th, library hours are:
The Peter J. Cayan Library will be closed on Sunday April 21, 2019.
Peter J. Cayan Library, Utica, NY
Regular Semester Hours for Spring 2019*
Mon - Th:     8 AM - 11 PM**
Fri:     8 AM - 8 PM**
Sat:     10 AM - 5 PM
Sun:     11 AM - 7 PM
The SUNY Poly library has a number of this semester's required texts available as ebooks or for check out at the circulation desk.
Central New York Library Resources Council announced in March that SUNY Poly's Cayan Library has been awarded two grants under New York State's Regional Bibliographic Dat
April 23rd - May 3rd
Mon-Thurs:   8 AM - Midnight
Friday:       8 AM - 10 PM
Sat/Sun:   10 AM - 10PM
Fri May 4th:    8 AM - 5 PM
There have been a lot of questions in the last few days on how to create and/or print a poster from the poster printer in the library.