About Curriculum Builder
Curriculum Builder is a tool that allows faculty to search SUNY Polytechnic Institute's Discovery service from within the Learning Management System (Blackboard) and place articles, e-books, and other library materials on reading lists that will then be automatically added to the course within Blackboard.  Below are simple steps to add reading lists to your course through the Curriculum Builder Tool in Blackboard.
Step 1–Select the Curriculum Builder Tool
Select content from the left navigation in the Blackboard course, and then from the content drop-down options, select Tools, and then Curriculum Builder.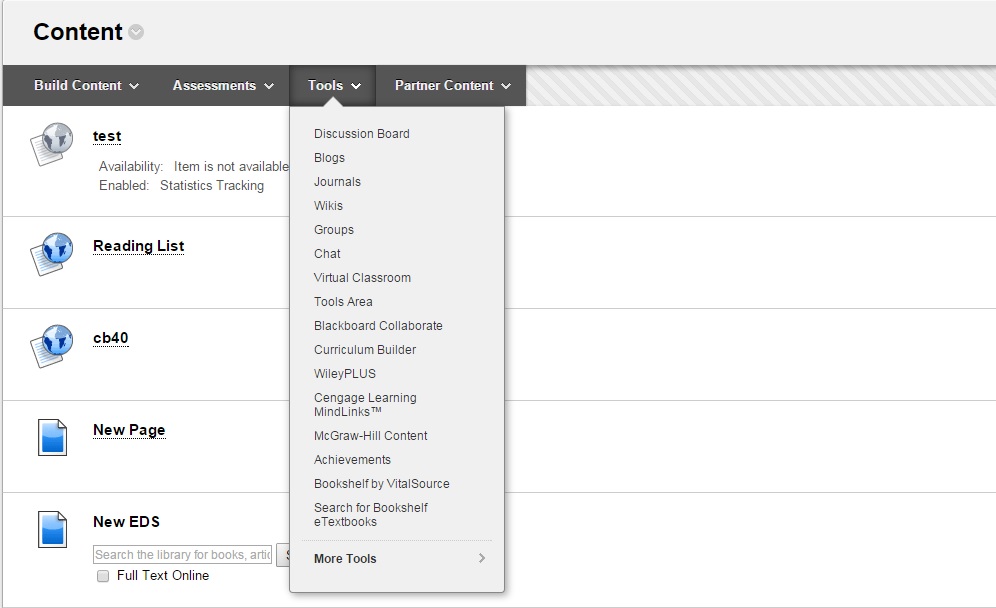 ---
Step 2–Create Curriculum Builder Reading List
After you've selected the Curriculum Builder Tool, you'll need to create the reading list.  You can have multiple reading lists per course.  Make sure to name the reading list so that your students know what to look for.  Additional instructions can also be entered in the "Description."  When you're done naming and describing, select the submit button.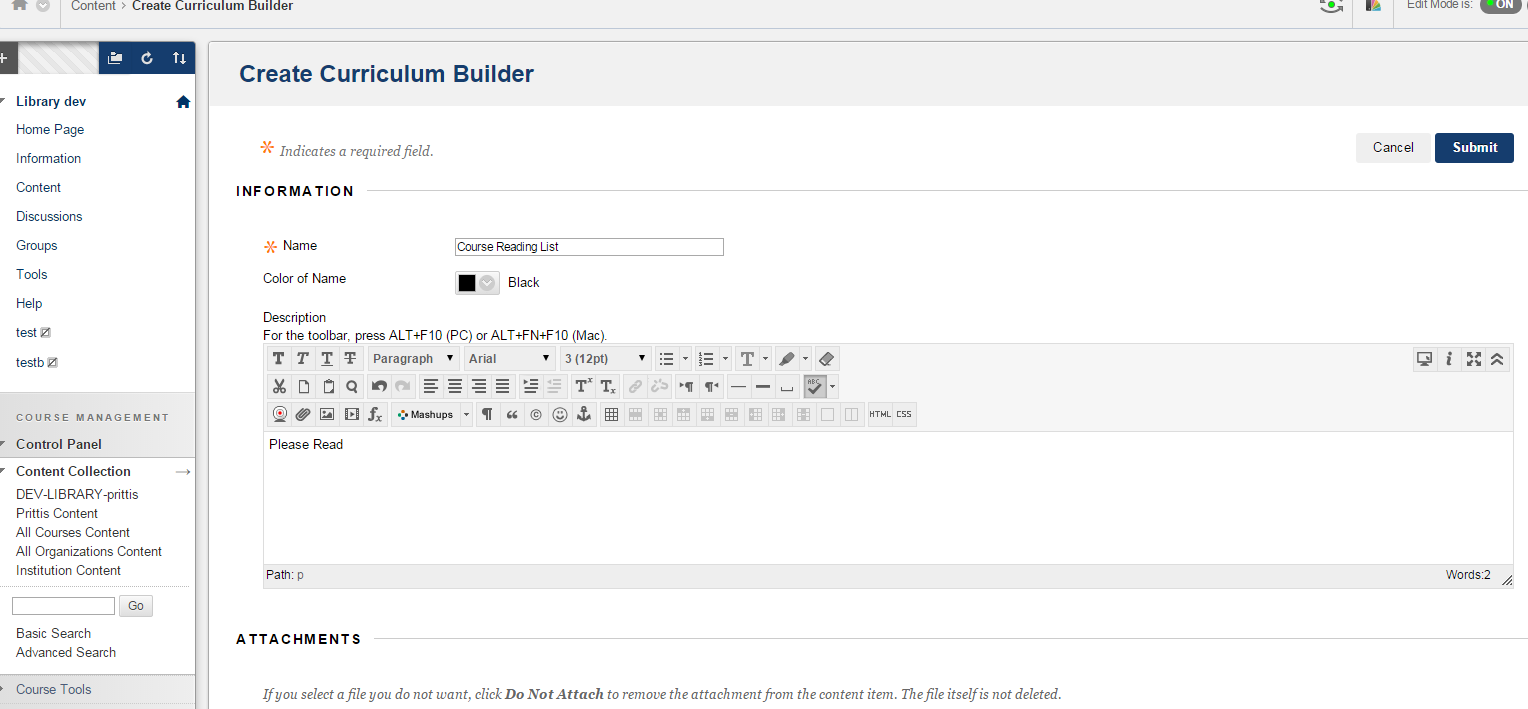 ---
Step 3–Load the Reading List Search
After you have created the reading list, the list will show up within your course's content.  Select the reading list to load the search screen for curriculum builder that will allow you to search library holdings and add items to your reading list.

---
Step 4– Search for Readings for the Reading List
From the search screen, search for relevant readings using keywords, titles, or other criteria.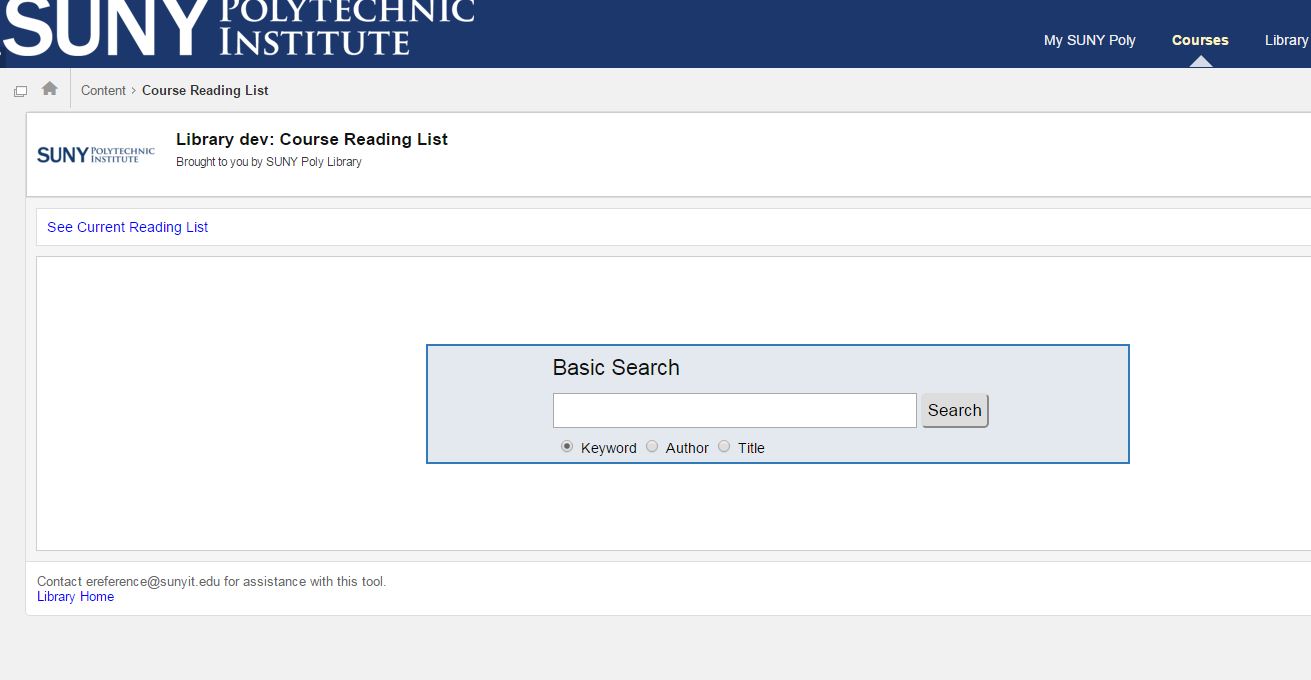 ---
Step 5–Add Readings to the Reading List
After you have searched, you can then select the "Add to Reading List" button to add items such as ebooks and journal articles to your reading list.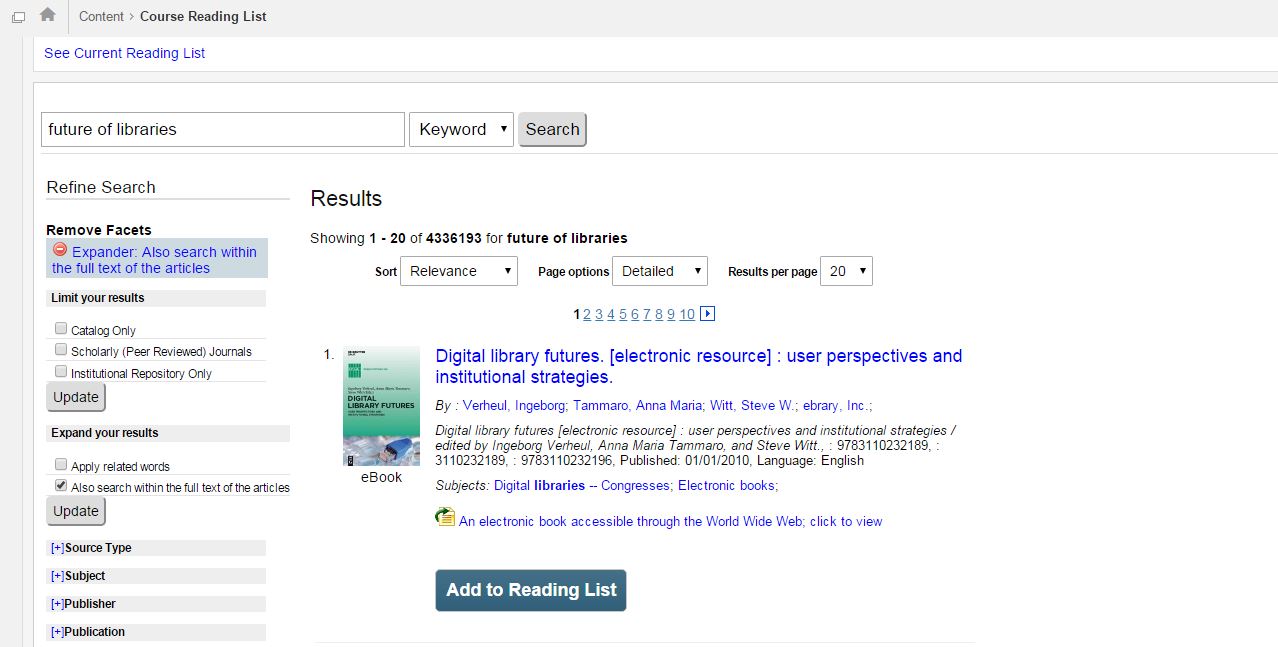 ---
Step 6– Review Reading List
As you're creating your list, you can select "See Current Reading List" to view the list and add notes or instructions for students.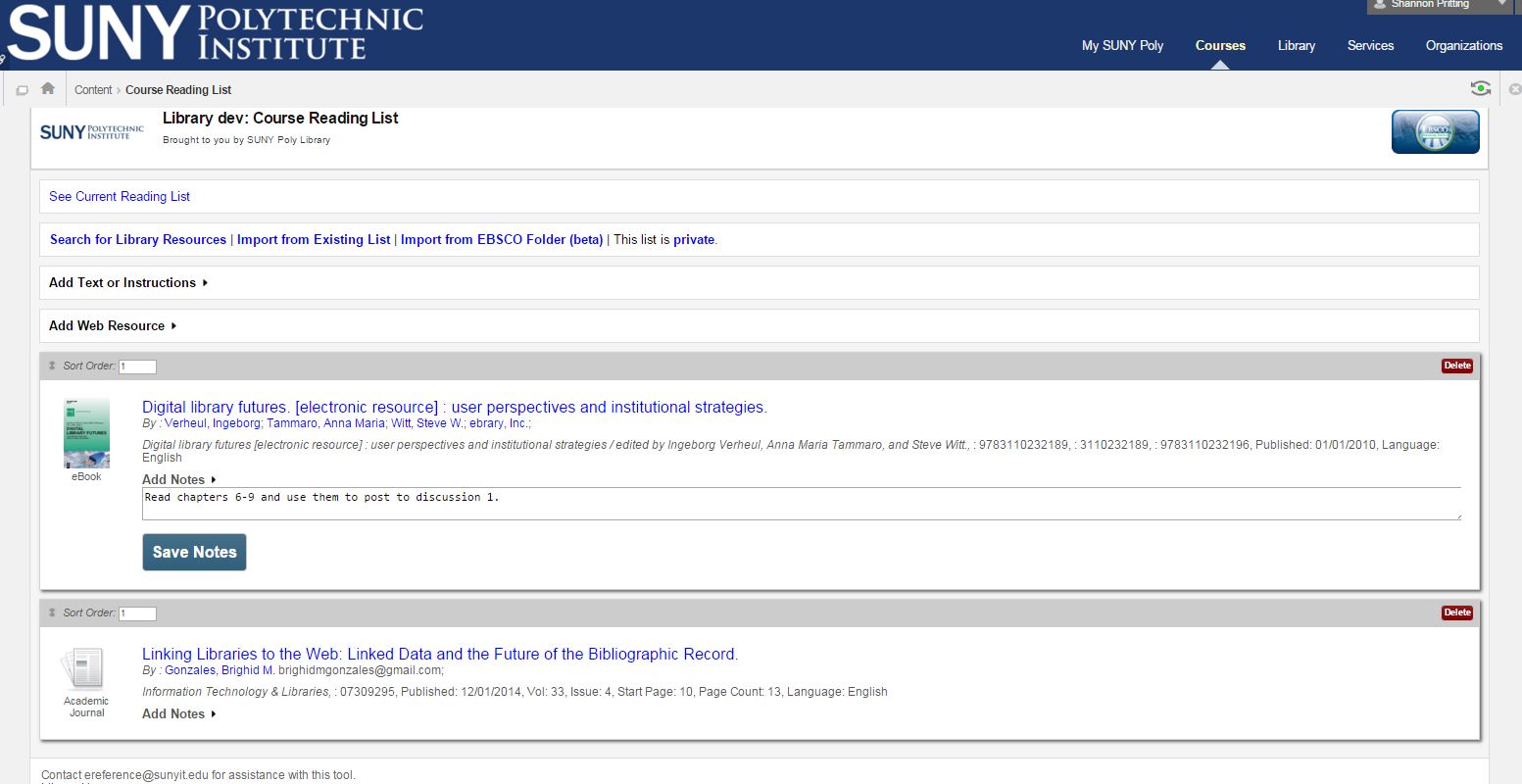 ---
Step 7–Verify Reading List in Student View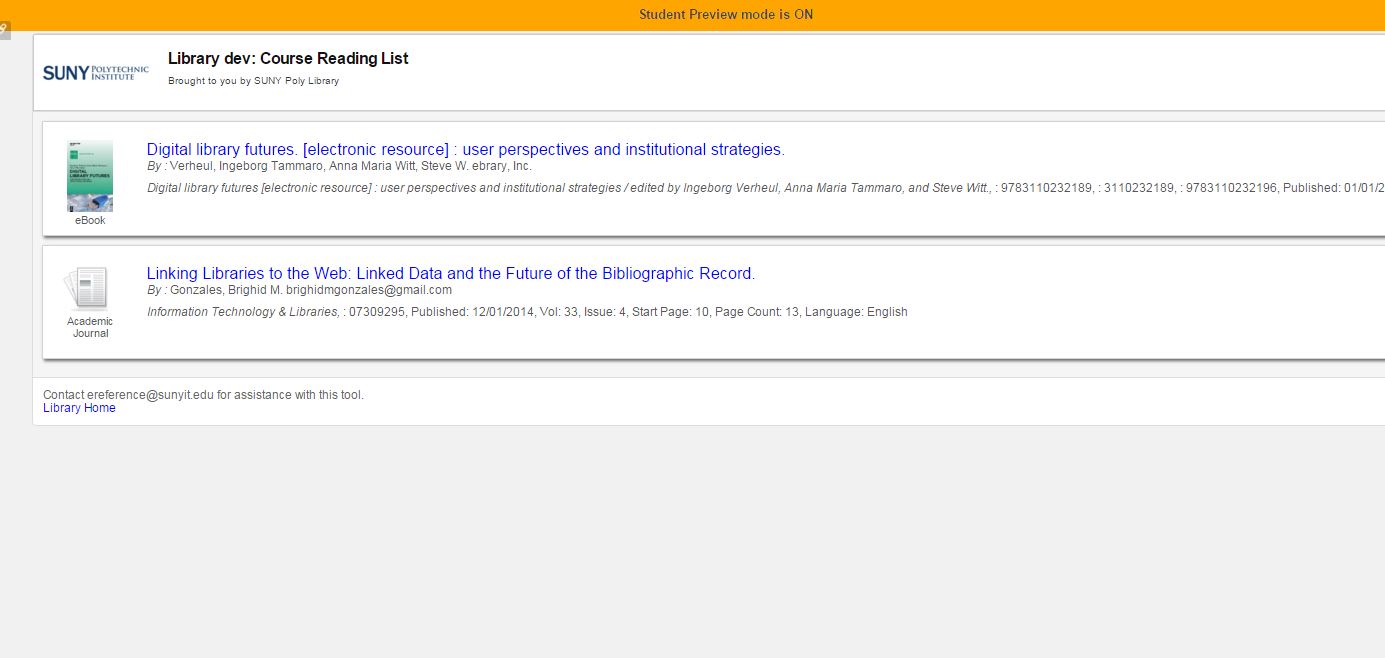 After you have completed your reading list, we suggest you view it using the Student Preview mode in Blackboard to make sure you're aware of what the students will be seeing when they are in Blackboard.
If you have any questions on how to use this tool, please email the SUNY Poly Library at library@sunypoly.edu.