Events + Observances
Fall
Diversity awareness campaigns
Getting to know us...
LGBTQ Awareness
Disability Awareness
Chief Diversity Officer Mobile Office Hours
Spring
Dr. Martin Luther King Acknowledgement and Panel Discussion
Culturally based programming
Spring DEI read
Student driven workshops
"Creating a Welcoming Space" panel discussion
---
SUNY Poly Equity & Empowerment Symposium
In collaboration with Mohawk Valley Community College and
SUNY Poly Educational Opportunity Program
Friday November, 18th 2022
7:30 a.m. - 1:30 p.m.
Keynote Address:
Hilda M. Jordan, Founder of HMJ Consulting
"The Power of Community, Equity and Love to Fulfill a Dream"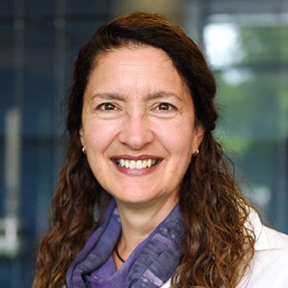 Lunchtime Plenary:
Dr. Veronica (Ronni) Tichenor, Professor of Sociology Coordinator of Community and Behavioral Health Program, SUNY Poly
"Empowering Ourselves, Empowering Others"
Outbreak sessions:
Doneilous King, Special Programs Assistant, SUNY Poly, "Cultural Competence"
Erynn Lowery (she/her), Clinical Coordinator, SUNY Poly, "Teenager & Community-based Interventions"                 
Megan Wyett-Lennon (she/her/hers), Director of Community Standards & Center for Student Involvement, SUNY Poly, "Making Small Changes for a Big Impact so Guests and Members Can Show Up Fully"
Dr. Kathryn Stam (she/her/hers), Professor of Anthropology, SUNY Poly, "Why Don't We All Know About Arctic Explorer Mathew Henson?"
Zaida Morell, Job Corps Scholars Coordinator, MVCC, "A Journey from Puerto Rico to the U.S. A Personal Story"
Erin Severs (she/hers), Professor, Humanities Department, MVCC, "Gender: More Than a Binary."
---
 Virtual, Reading and Talk with Acclaimed Author/Educator Ashley C. Ford
Thursday, February 10, 2022 at 7:00 P.M.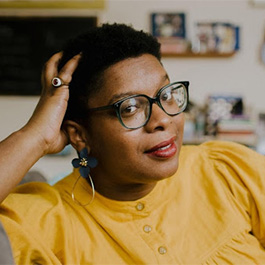 Join Dr. Mark Montgomery and the Utica Diversity, Equity, and Inclusion Community Partnership for a reading and conversation with New York Times best-selling author Ashley C. Ford.  This event is free and open to the public.
Ford, author of the memoir "Somebody's Daughter," chronicles her experience growing up as a poor Black girl in Indiana while navigating and overcoming isolating and complex issues such as familial incarceration, unwanted sexualization, and abusive relationships in order to "find the threads between who she is and what she was born into, and the complicated familial love that often binds them."
Various themes in "Somebody's Daughter" are tragically relatable experiences in our own neighborhoods in the Mohawk Valley. Ford will read an excerpt from her memoir, followed by a fireside chat–style facilitated conversation and public Q&A with the audience where she will speak to questions of economic, social, and criminal justice, especially as relates to family life and the American prison system.
---
Exploring the Words of Dr. Martin Luther King
Friday, January 21, 2022 from 12:00 p.m. - 1:15 p.m.
Please join Dr. Mark Montgomery as he welcomes panelists to discuss excerpts from Dr. Martin Luther King's "I have a dream" from the perspectives of the guests. In addition, they will explore & hypothesize how Dr. King's words may have been received and what their subsequent potential impacts might be on today's climate.
Panelists include:
Dr. Veronica Tichenor
Professor of Sociology. Coordinator; Community and Behavioral Health Program, SUNY Poly
Dr. Todd Marshall
Chief Equity and Inclusion Officer; Chief Diversity Officer,  Mohawk Valley Community College
Evon M. Ervin
Oneida County Legislator #20
Shanti Pancharatnam
SUNY Poly Alumna; Advisory Engineer, IBM
Desmond Davis
Assistant Director of Diversity, Equity, and Inclusion, Alfred State College
---
You Belong and the office of the Chief Diversity Officer present:
A presentation and conversation with Mr. Jason Benitez
Wednesday, October 27, 2021 from 4 - 5 p.m.
Join Giovanni Harvey as he moderates a conversation on Cultural Appropriation.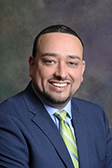 Mr. Benitez will explore several key areas which include and are not limited to:
Historical context to the issue of appropriation
Intent vs. impact
Future learning
Mr. Benitez previously worked for 15+ years in Higher Education, at 3 local institutions, UAlbany, SUNY Schenectady and most recently, Union College, where he spent 8 years as Associate Dean of Diversity and Inclusion. While at Union, Jason's efforts assisted the College in being recognized with the Higher Education Excellence in Diversity Award (HEED), given by Insight Into Diversity, for 6 consecutive years.