Career Services provides assistance and resources for every aspect of career development from choosing a major or career path, to developing skills necessary to pursue one's goals. Among the many services offered are career counseling, access to career resource materials, workshops, and volunteer, internship and/or employment opportunities. We assist all students from their first year through graduation, and then as alumni! Whatever stage you are at in your career development, we are prepared to assist you every step of the way.
Job Choices Online
About to graduate and enter the job market?
Find out how to get a job after college!
Learn how to craft a résumé, get interview advice and tips,
find out how to market yourself to employers, and more.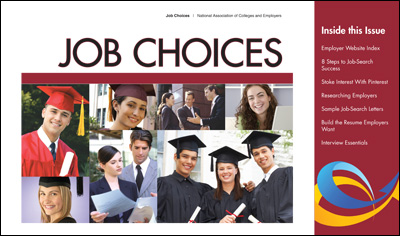 http://www.nxtbook.com/nxtbooks/nace/JobChoices0812/index.php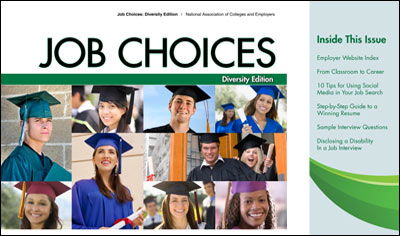 http://www.nxtbook.com/nxtbooks/nace/JobChoices0812_Diversity/index.php