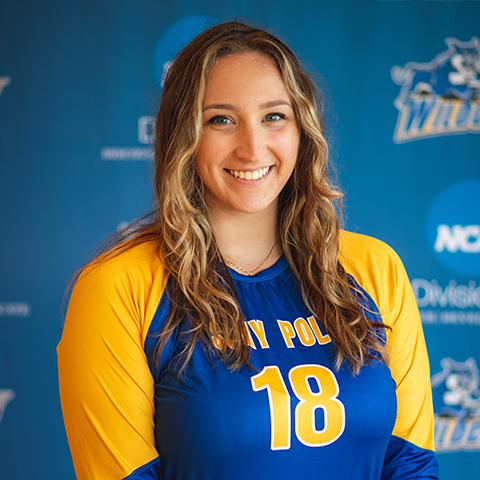 Samantha Humiston
Major: Biology
Minor: Medical Sociology
Hometown: Argyle, NY
Expected Graduation: May 2022
Why did you choose SUNY Poly?
I chose SUNY Poly because I fell in love with the campus on my first visit. I remember going to Accepted Student Day and meeting some of the professors in the biology department. After meeting the professors, I knew that I would succeed here.
How did you choose your major?
I chose my major because I want to be a physician assistant. This major will allow me to complete all the pre-req courses necessary for my graduate studies.
What has been your favorite class so far and why?
My favorite class that I have taken at SUNY Poly so far is anatomy and physiology with Dr. Evans. Since I want to go into the healthcare field, this class was one of my favorites because it is all about the human body. The lab and lecture were my favorites. The lab was especially great because it was hands-on!
What activities are you involved in on campus? Why did you decide to get involved in these
activities?
I always wanted to play sports in college and I have been a member of the SUNY Poly Women's Volleyball team for all four of my years here at Poly. I am also secretary of the Real Estate Investment Club that was created at SUNY Poly by a friend of mine!
What has been your best experience at SUNY Poly so far?
My best experience that I have had at SUNY Poly was meeting the lifelong friends that I have made throughout my time here.
What is your favorite thing about being a part of the SUNY Poly community?
My favorite thing about the SUNY Poly community is that we are a small, tight-knit campus. Everyone is so kind and supportive! Even when the pandemic started, the professors were so helpful and kind when working with students! I am so happy to be able to call myself a Wildcat!