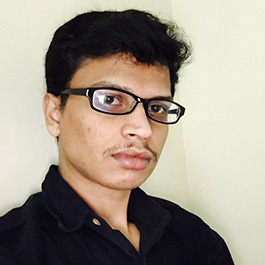 SUNY Polytechnic Institute was an ideal place to study Computer Science and courses such as database, Java, algorithms, big data, machine learning. These classes helped me to gain an in-depth knowledge and to find my future career. I was able to secure a new position as a Data Engineer working with senior data engineers and data science team. Without my master's degree from SUNY Polytechnic Institute, it would be difficult for me to achieve my career goals.
Hari Krishna Chagalamarri (India)
Major: M.S. in Computer & Information Science
Junior Data Engineer
---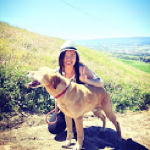 In SUNY Poly, I founded so many highly motivated students from different countries. It is a great place for students to learn, to experience and to grow at the same time. You could always get help from SUNY Poly's staff team and they helped me in all kinds of ways during my stay in US. The helps I have received from the Science in Computer and Information Science program has given me confidence and success while search for opportunities in my career after graduation. I have much respect and gratitude for this remarkable school.
Wish all the best to SUNY Poly!
Li Zhou (China)
Major: MS in Computer & Information Science
.NET Developer, California
---
When I first came to US in Aug 2015, it was all new for me because it's my first international visit. All the professionals who are working at SUNY Poly helped me and guided throughout my masters. I have received GA as a tutor for UG students. While doing my job, learned how to cope up with my work environment. All my professors taught me how to apply jobs related to my masters, which I implemented later in my career. Now I am happy that I got a good job, thanks to my experience and learning at SUNY Poly
Sathwik Reddy Goguri (India)
Major: Cybersecurity: Network & Computer Security
Security Analyst/Engineer, California
---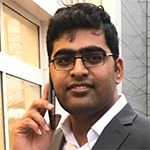 It gives me great pleasure to say with pride that I have earned my Master's degree in Computer and Information Science from College of Engineering, 
SUNY, Utica. The relationship between the teaching & research faculty and students is very cordial and gave me an opportunity to explore and excel 
in my area of interest. The two years I spent here truly contributed to my professional and personal success. Co-curricular activities and sports have 
encouraged just as well, and I have had the pleasure of serving as the President of International Students Association (ISA), which gave me a chance to develop and hone my leadership skills.  I would like to thank everyone at SUNY, Utica for making me who I am today.
Sandeep Reddy Koti (India)
Major: MS in Computer & Information Science
Software Engineer, Massachusetts
---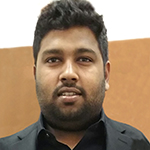 I graduated in 2016 as a Master of Science in the Telecommunications stream. The courses I elected during my time at SUNY IT helped me in gaining a firm understanding of all the fundamentals required to work in the field of Computer Networking and Telecommunications. The courses were well designed with a lot of emphasis on practical work to gain hands on skills. The faculty were helpful in answering and explaining most of the doubts that I had. This foundation is necessary to be able to understand the concepts of a complex real world enterprise network. The Masters Degree from SUNY Poly has helped me in growing my knowledge and work towards improving my overall skills to work at an advanced level in a cutting edge environment.
Vishal Thachamuchical (India)
Major: MS in Cybersecurity: Network & Computer Security
Network Engineer, California
---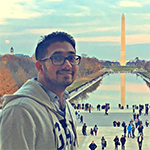 As a SUNY POLY graduate, I can assure you that this school has help me changed my life as i stand today as an professional and an alumni. I stand before you today as a product of the good faith and encouragement of countless professional staff, faculty members and my peers who have become my SUNY POLY family. I have been amazed at the love I have received and the knowledge that I have gained that far transcend the classroom.I have not only been allowed the opportunity to see the world anew, but I've been shown how important it is to do my part in changing the world for the better.Thank you to the teachers and staff for this amazing experience and education.
Kishan Bhutiya (India)
Major: MS in Computer & Information Science
Associate Front end Developer, Washington D.C.
---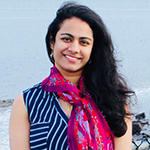 SUNY POLY is the first overseas college I have attended in my life. I was very apprehensive in the beginning as I moved away from home and travelled thousands of miles to be a part of this institution and boy! Did it live up to my expectations? I am thoroughly satisfied with everything that has been offered to me by SUNY POLY, be it the course work, the rigorous classroom training, the highly efficient and knowledgeable teachers, the extracurricular activities, volunteering services and the list goes on. The kind of support and encouragement that I got from SUNYPOLY is unmatchable and I never ever felt like an outsider. SUNYPOLY, in all ways, helped me grow up and become a better person, bring out the passion in me and got me ready for this competitive world outside."
Proud to be a SUNY POLYian !
Jyothi Gandhamaneni (India)
Major: MS in Computer & Information Science
Web Application Programmer, Tennessee
---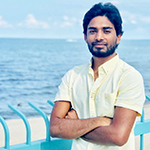 Studying at SUNY Poly was a great learning experience. Everybody on campus is friendly and always willing to help. It is a school where it is easy to make new friends. The faculty staff is highly knowledgeable and supportive. They understand and give individual attention to students. I was also offered graduate assistantship at SUNY Poly which was a great opportunity to learn and earn my expenses. SUNY Poly has broadened my horizons and helped me rediscover my interests and cultivate new technical skills needed for my career in the software industry. Utica is a great place to live especially during summers; as it is closer to Adirondacks, one of my favorite places in USA.
Sai Vempati (India)
Major: MS in Computer & Information Science
Systems Analyst, Virginia
---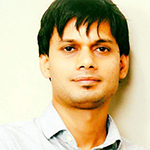 Several of my classes were tied into real world examples form my career. Like performing case studies, where we reviewed a recent case of the merger between two Telecom companies. These case studies provided valuable insight not only into the technical details but also financial models used for making the merger at the time.
Also the Linux courses and security courses were designed keeping in mind the real world problems and assignments were specially crafted for us.
My final Technical project gave me a good insight of the work I was already doing at my company, so it helped to boost my confidence and made me technically sound. Also the courses like Research & Analysis helped me getting better prepared for the US job market, as we learned to do a organized research and how to connect the dots.
Nikhil Mohod (India)
Major: Cybersecurity: Network & Computer Security
Network Engineer, North Carolina
---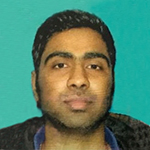 SUNY Poly offers the best trending courses and technologies like Big Data, Machine Learning, and Artificial Intelligence which are great resource material to kick-start once career.
Naga Chaitanya Dharmavarapu (India)
Major: MS in Computer & Information Science
AWS/Devops Engineer, Georgia
---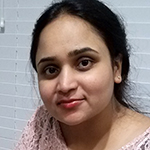 SUNY POLY has positively influenced my personality and career: my creativity, problem solving skills, practical approach to the concepts learnt in class, project designing ability etc., and the list goes on have improved a lot. I am very thankful to the Professors who were very helpful at any time, and try very hard in making us understand the subject. The international admissions office has also been very kind to me and helping me in every aspect. I am very GRATEFUL to the university that gave me awareness and confidence to achieve a successful career.
Anusha Shakelli (India)
Major: MS in Computer & Information Science
Software Engineer, Georgia
---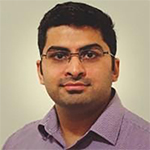 The College of Nanoscale Science and Engineering at SUNY Polytechnic Institute proved to be an excellent environment for me to pursue a Ph.D. in Nanoscale Engineering. The well-established network with the semiconductor industry and the innovative mindset of research faculty were key reasons that helped me choose this graduate program.
I was fortunate to have excellent mentors on my dissertation committee and pleased with the ample opportunities for professional development at SUNY Poly. Overall, my experience at SUNY Poly prepared me well for a future role as a researcher.
Atul Dhall (India)
Major: Ph.D. in Nanoscale Engineering
Postdoctoral Researcher, Pennsylvania