Funded Project
Green Building LEED Certification by Student Experiential Learning
SUNY Performance Improvement Fund Award
7/1/2018 - 6/30/2021
 
About the Project
The SUNY Green Building Experiential Learning Collaborative (GBELC) is a partnership between SUNY Polytechnic Institute, SUNY ESF, and SUNY Oneonta supported through the SUNY Performance Improvement Fund for clean energy workforce development. The GBELC is designed to build new curriculum in green building certification and enable the formal student training through green building courses offered in all the partner campuses. This project will train a cohort of highly skilled graduates proficient in green building design and certification. It is our hope that the curriculum modules piloted in this collaborative will inspire others and enable adoption of green building experiential learning courses among other SUNY schools.
 
Mission
Offer new applied learning opportunities for students to certify new and existing campus green buildings
Develop in-house capacity of LEED Associated Professionals® to certify new and existing campus buildings across SUNY
Provide opportunities for students to earn industry-specific credentials, such as LEED Green Associate® and Building Energy Modeler Professional
Develop a cohort of highly trained graduates ready to help rebuild New York State's infrastructure as efficiently and sustainably as possible, a great investment in the future success of New York
Student learning outcomes include competence with LEED EBOM and BD&C rating systems.

Conference Posters and Presentations
Year 1 Project Highlights
SURP Internship Poster
PIF Project 264 Update 9-19

Project Personnel
PI: Mark Bremer, College of Arts and Sciences, SUNY Poly
Zhanjie Li, College of Engineering, SUNY Poly
Aaron LaFave, Energy Manager, Suny Poly
Kaila Aimino, Assistant Director of Residential Programming, SUNY Poly
Eric Hotchkiss, Associate Director of Residential Housing, SUNY Poly
Co-PI: Paul Crovella, Forest and Natural Resources Management, SUNY ESF
Alex Poisson, Energy Coordinator, SUNY ESF
Co-PI: Rachel Kornhauser, Sustainability Coordinator, SUNY Oneonta
Farzaneh Soflaei, Visiting Assistant Professor in Sustainable Design, Department of Geography and Environmental Sustainability, SUNY Oneonta

Course Development
SUNY Poly
SUNY ESF
SUNY Oneonta
Courses under development (Fall 2019)

Green Building Events & Activities
State of New York Sustainability Conference
Rochester Institute of Technology
November 13 - 15, 2019
Strategic Partnerships in Higher Education - Sustaining Innovation
University at Albany
October 22 & 23, 2019
NYCSHE Annual Meeting
Syracuse University
June 13, 2019
REV Campus Challenge Workshop
SUNY Polytechnic Institute
June 6, 2019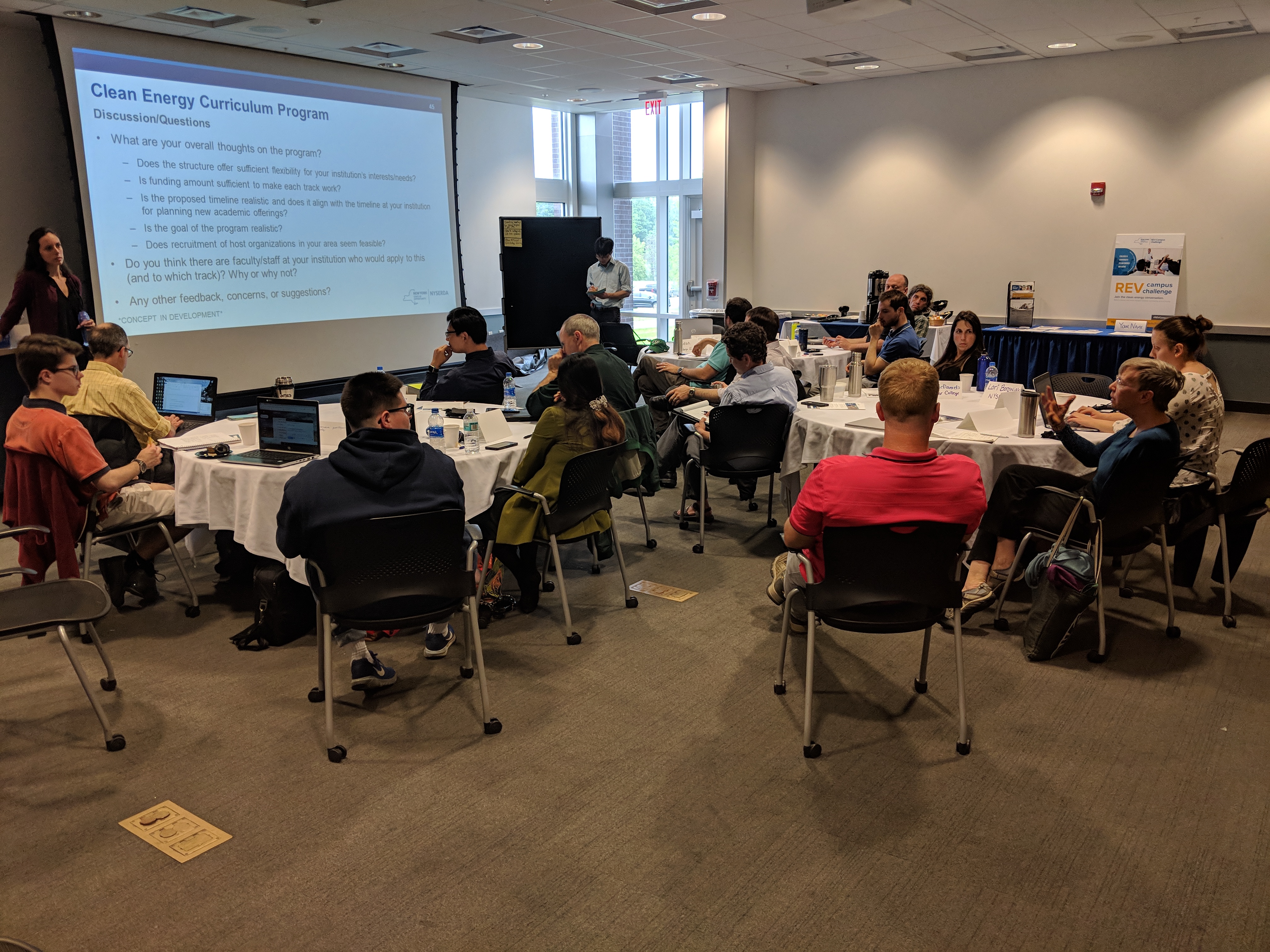 New York State Green Building Conference
Syracuse, NY
April 17-18, 2019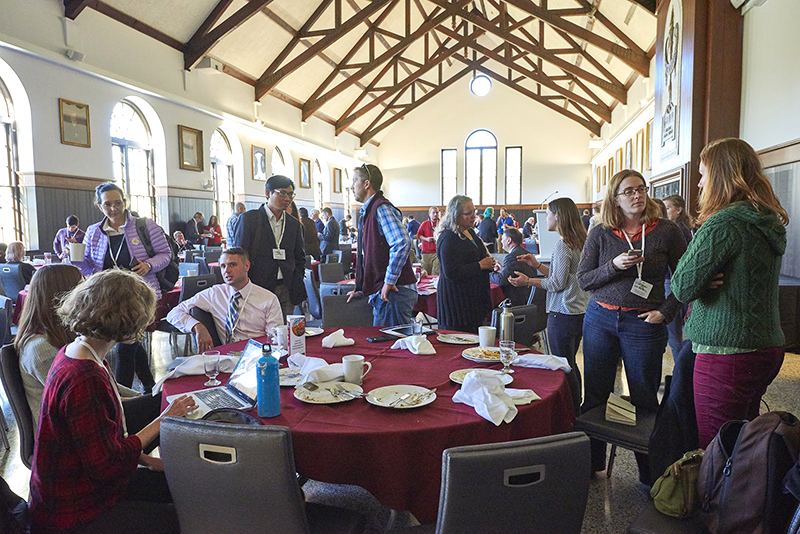 USGBC Community Article
February 6, 2019
Green Building Resources
---
Questions and Feedback
Mark Bremer, bremerm@sunypoly.edu or 315-792-7437