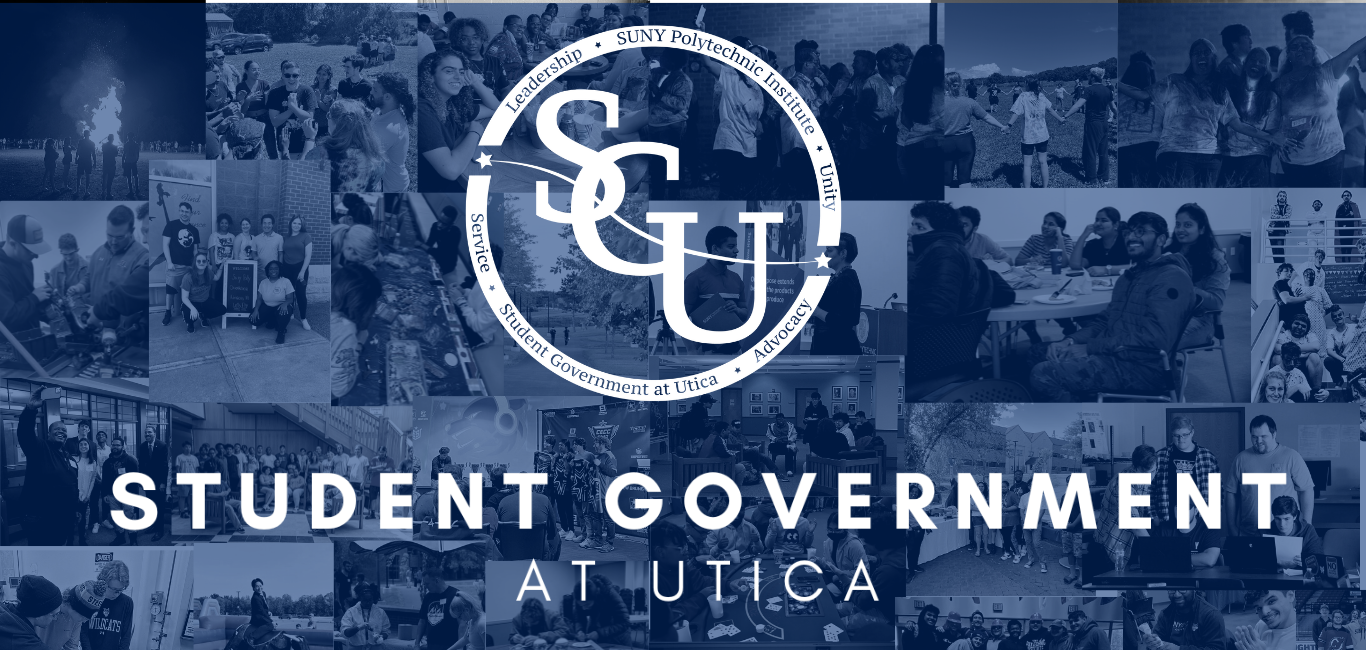 Our Mission
The SUNY Poly Student Government at Utica aims to advocate for student concerns and provide a higher quality of student life.
If you need to get in contact with a member of the Student Government at Utica, the easiest way to do so is to contact a representative directly or send the SGU President an email at sgu@sunypoly.edu.
Meetings
Meetings are held Thursdays in the Student Center MPR at 12:30 PM.
All students, faculty, and staff are encouraged to join!
Contact