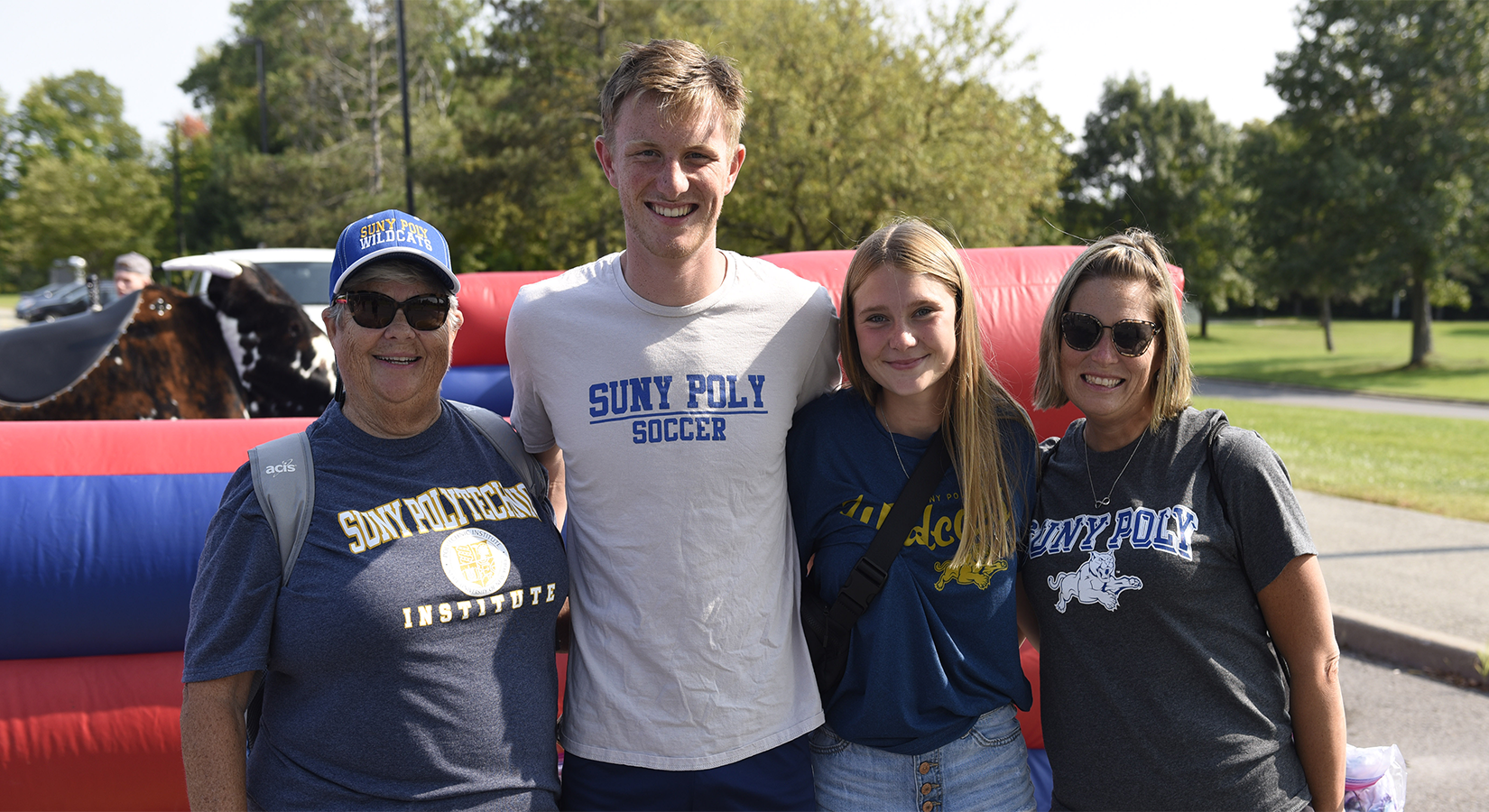 A SUNY Polytechnic Institute legacy is a student or alumnus/a who has a parent, grandparent, and/or sibling who is a graduate of the institution. The SUNY Poly Legacy Family Program recognizes families for making SUNY Poly education a part of their family tradition and helps legacies stay connected through special programs and events.
If you are a SUNY Poly legacy, we encourage you to register online today (it's free!) so you and your family can be notified of future legacy events and perks.
SUNY Poly Legacy Family Perks
Priority seating for Commencement
Special event hosted for Legacy Families during Wildcat Weekend
A special "Welcome to campus" gift upon move-in (family of first-year students only)
Specific campus tour(s)
If you are a SUNY Poly legacy, please fill out the form below to ensure that your family is included in this important program.
 
For questions, please contact the Alumni Association at alumni@sunypoly.edu or call at (315) 792-7276.