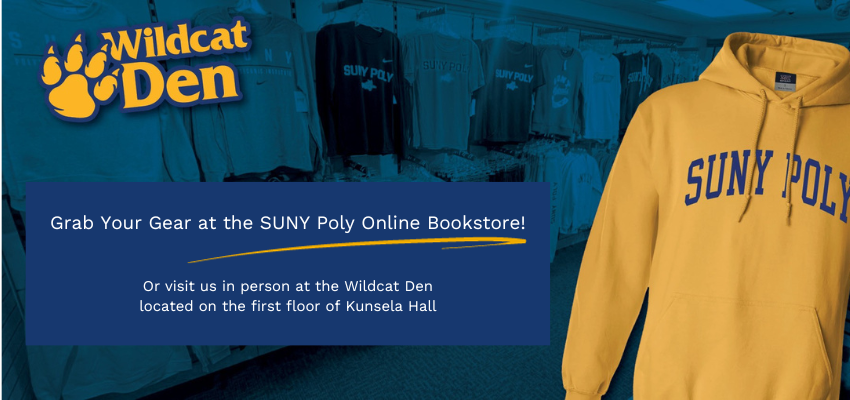 The Auxiliary Services Corporation (ASC) is a not-for-profit 501c(3) corporation located on the Utica campus of SUNY Polytechnic Institute inside the Wildcat Den. The ASC is contracted with SUNY Poly to provide auxiliary services such as campus dining (Wildcat Hospitality), the online bookstore, as well as laundry facilities, vending machines, ATM's, and campus IDs.
ASC's mission is to establish, operate, manage, promote, and cultivate educational activities and relationships between and among students and faculty.
We also aid students, faculty, and administration in furthering their educational goals,work, living and co-curricular activities. Any surplus income is used to advance and promote educational and benevolent purposes of the corporation and the college.
The association's board is comprised of representatives of the student association, faculty, independent community members, and senior officers of the college. The policies of the association are established by the board of directors.
The Auxiliary Services Corporation also provides administrative and accounting services for many organizations, including the Student Association.
Feel free to stop by our office on the 1st floor of Kunsela Hall at the Wildcat Den or email me at: realej1@sunypoly.edu with any questions.  
John Reale
Executive Director of Auxiliary Services Corporation