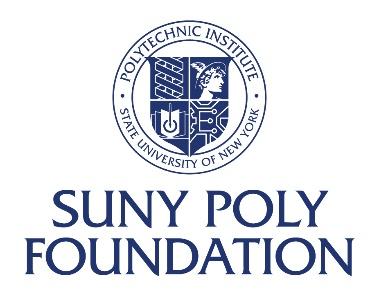 Student Emergency Fund
The Student Emergency Fund provides a one-time institutional grant for SUNY Polytechnic Institute students to pay for urgent expenses triggered by unforeseen events that threaten the student's ability to stay in college.
Below is a link to the online application. Please note that there is a limited amount of funding available, and not all students who apply will receive a grant. The maximum award is $1,000.
The Student Emergency Fund is made possible by the generous financial support of alumni and friends of SUNY Polytechnic Institute Foundation. 
Important Note: Please be advised that grants received as a degree-seeking candidate may be considered taxable income per IRS regulations. Any funds received and not used to pay for a qualified educational expense may be taxable when paid. Please consult IRS Publication 970 or consult with your tax advisor to determine any possible tax implications of your award.
Thank you for your submission. We are all in this together!
---
The SUNY Poly Foundation is a 501©(3) not-for- profit corporation established in 1974 for the purpose of encouraging philanthropic support from individuals, corporations, foundations and other organizations in order to provide scholarships to honor high-achieving students, assist faculty and staff in enhanced learning, strengthen our endowment for the future and advance campus development. All Foundation scholarships are merit based and require no application process. Awards are given at the discretion of the Foundation and student eligibility.
The Foundation Board of Directors, comprised of alumni, college representatives, and community leaders, provide exemplary leadership and are responsible for the financial health and fiscal management of the Foundation. We invite you to contact us for more information about on the Foundation and Board of Directors.