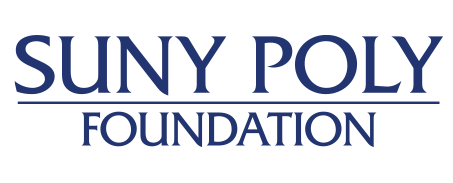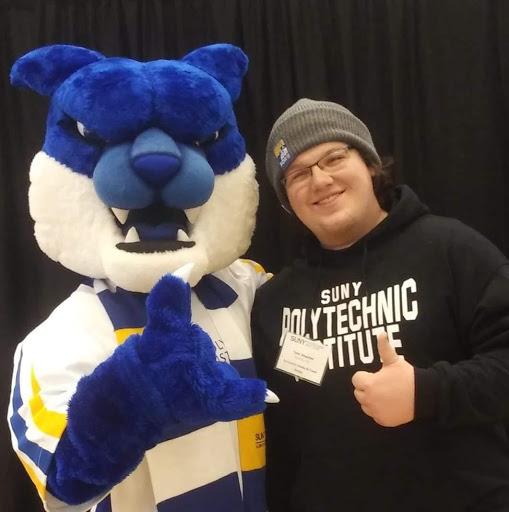 Tyler '23
Behind each student story, there are hundreds of individuals who helped to make it happen. Because of alumni and friends like you, the SUNY Poly Foundation can better prepare students to become successful leaders of tomorrow.
Your annual gift to be used where the needs is greatest is the most effective and immediate way to support every student and is a way to invest in his or her future. These gifts help us face unexpected challenges, emerging opportunities and enriches student life on campus.
Tyler '23 said it best. "Thank you for your support and for believing in me. I promise to continue doing my best and moving forward in fulfilling my aspiration of being a household name in the gaming industry or maybe even winning a Game of the Year Award. I know now that your support means anything is possible!"
Join us and transform tomorrow by giving today! Your gift of any size, when combined with contributions from our community of alumni and friends, makes an immediate, actionable difference.
From all of us at SUNY Polytechnic Institute, especially our students, we thank you for your essential support and wish you a happy and healthy holiday season.
With Gratitude,

Andrea LaGatta
Assistant Vice President of Development
---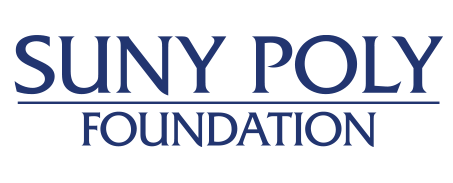 Student Emergency Fund
The Student Emergency Fund provides a one-time institutional grant for SUNY Polytechnic Institute students to pay for urgent expenses triggered by unforeseen events that threaten the student's ability to stay in college.
Below is a link to the online application. Please note that there is a limited amount of funding available, and not all students who apply will receive a grant. The maximum award is $1,000.
The Student Emergency Fund is made possible by the generous financial support of alumni and friends of SUNY Polytechnic Institute Foundation. 
Important Note: Please be advised that grants received as a degree-seeking candidate may be considered taxable income per IRS regulations. Any funds received and not used to pay for a qualified educational expense may be taxable when paid. Please consult IRS Publication 970 or consult with your tax advisor to determine any possible tax implications of your award.
Thank you for your submission. We are all in this together!
---
The SUNY Poly Foundation is a 501©(3) not-for- profit corporation established in 1974 for the purpose of encouraging philanthropic support from individuals, corporations, foundations and other organizations in order to provide scholarships to honor high-achieving students, assist faculty and staff in enhanced learning, strengthen our endowment for the future and advance campus development. All Foundation scholarships are merit based and require no application process. Awards are given at the discretion of the Foundation and student eligibility.
The Foundation Board of Directors, comprised of alumni, college representatives, and community leaders, provide exemplary leadership and are responsible for the financial health and fiscal management of the Foundation. We invite you to contact us for more information about on the Foundation and Board of Directors.