Update on Day of Giving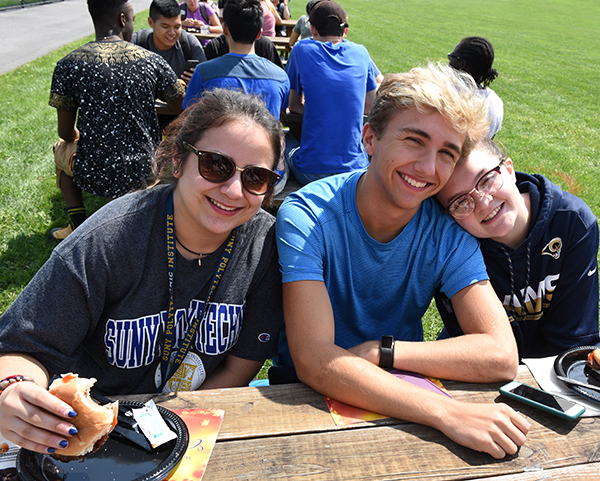 As SUNY Poly continues to navigate the unprecedented challenge of the coronavirus (COVID-19), we are postponing our Day of Giving scheduled for Thursday, April 16.
At this time, the health of our entire community, students, faculty, staff, and alumni, on campus and off, is our top priority. Certainly, the pandemic has been disruptive and we anticipate the impact on our community to increase. We are also working tirelessly to support our students as they continue on their educational paths.
Even during this crisis, SUNY Poly alumni and friends are reaching out to ask, "How can I help?" In lieu of a formal Day of Giving, we are asking you to support our Student Emergency Fund. This fund helps students who are experiencing an unforeseen financial hardship due to situations related to the pandemic, as well as other circumstances including homelessness or threat of eviction, medical emergency, domestic violence or loss of employment to name a few. We want to provide the resources our students need to reach their full potential.
In these challenging times, your support means more to us than ever. Thank you for being a part of the SUNY Poly community and helping us realize what we can accomplish together. As an added incentive, an anonymous donor has offered to match gifts up to $25,000, which will be used to support student scholarships during the 20-21 academic year. Therefore, your gift has double the impact
Make your gift today for an immediate impact.
Thank you for your generous support!