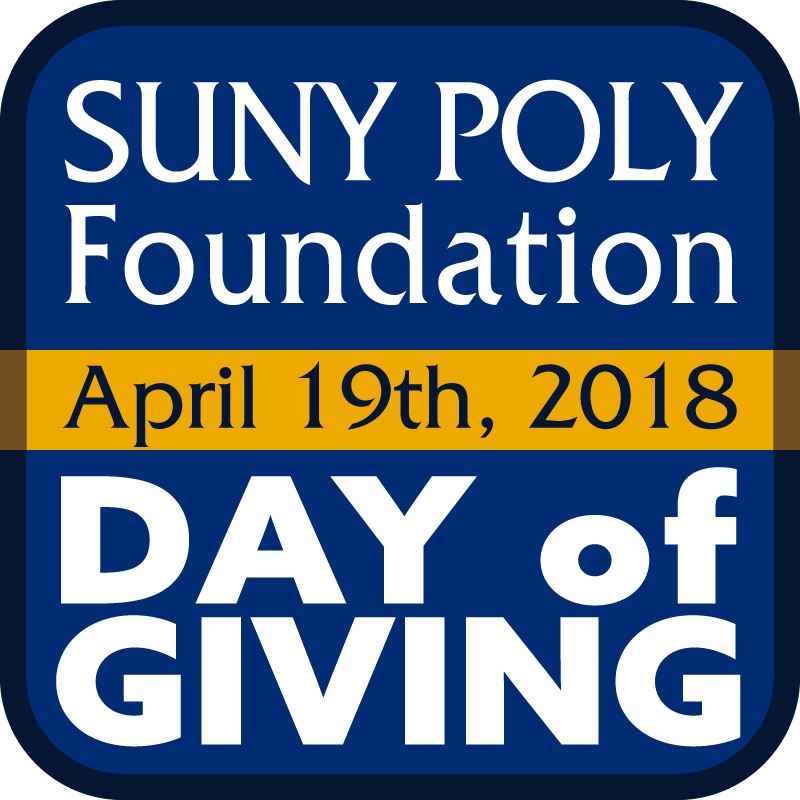 Thank you to all who donated to the SUNY Poly Foundation on our third annual Day of Giving!
With your help we were able to raise $10,699 for student scholarships and unlock all four matching gift challenges! Together we are providing access to education leading to success and opportunities for our students.
A special thank you to our matching gift donors Dr. William Durgin, Mike Frame, Dr. Bahgat Sammakia, and the SUNY Poly Auxiliary Services.
Thank you to the Walmart Distribution Center for their in-kind contributions.
If you would like to contribute to the Foundation in support of Day of Giving, please contact the Alumni Office at 315-792-7225.