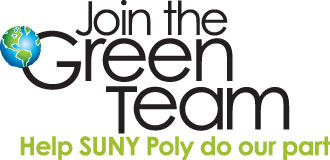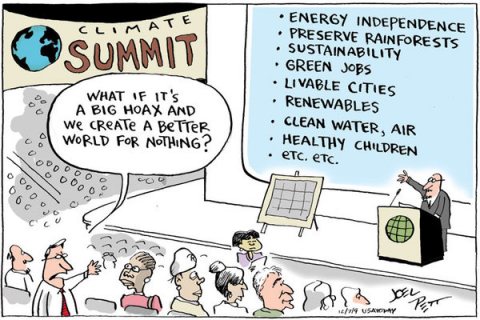 Sustainability-focused courses
BIO 106 - Solutions for a Sustainable World (4)
Examines a broad survey of environmental, social and economic problems and explores solutions for a sustainable future on local, bioregional and global levels. Topics include population growth and consumption, world poverty, global climate change, renewable energy, transportation and biofuels, water conservation, GMO's, local and organic food production, green building, socially responsible business investing, carbon cap and trade, microlending, environmental racism, and ecovillages among others. The instructor, student teams and guest speakers will give presentations on these issues. Students will see examples of sustainable solutions in their local community on scheduled site visits. Meets new General Education Natural Science requirement, but does not meet the SUNY Poly Laboratory Science requirement.
CTC 215 - Sustainable Energy Systems (2)
An introduction to sustainable energy systems. Topics include solar energy, wind energy, wind energy, fuel cell technology, biomass energy, geothermal energy, clean coal technology, ocean energy, hydroelectric power, and nuclear power.  Two hours of lecture per week. Cross-listed with ETC 215 and MTC 215
ME 425 - Sustainable Energy: Choosing Among Options (3)
The technical, economic, environmental and physical resources constraints of energy sources are discussed in terms of both national and global development needs. The current states of both non-renewable and renewable technologies are presented in terms of their potential contribution to sustainable energy resources required for continued viable economic development. Prerequisite: ME 330
CE 441 - Sustainable Development (3)
Provides an overview of sustainable development with emphasis on the role of the engineer. Study the role of LEED and other sustainable energy/development programs in changing development design.
MST 565 - Sustainable Energy for Sustainable Development (3)
An overview of sustainable energy as a basis for sustainable development. Topics include: energy resource evaluation, types of energy, economic and physical demand for energy, resource utilization (land, water, and other fixed assets), technical performance including implications of the second law of thermodynamics, regional and global effects of energy production, role of economic evaluation in energy projects, sustainability metrics, future resources including geothermal, biomass, solar thermal & solar electric, wind and hydropower. Prerequisites: Permission of instructor.