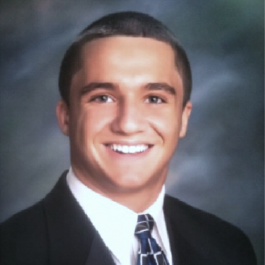 As a native to the Rome-Utica area, Andrew Cotronea is honored to serve as the CSTEP Coordinator for SUNY Polytechnic Institute. In his role as CSTEP Coordinator, Andrew works with faculty, staff, and key stakeholders of the surrounding communities to foster enduring opportunities that pave way for careers in the STEM and licensed professions for students from historically underrepresented and low-income backgrounds.
Andrew discovered his passion for Diversity, Equity and Inclusion with a focus on STEM education while completing his honors thesis as a fellow for the Interdisciplinary Science and Engineering Partnership (ISEP) in Buffalo Public Schools. Previously, Andrew served as the CSTEP Advisor at Mohawk Valley Community College (MVCC) where he co-led a team of colleagues in developing the Mission Statement for the Student and Residence Life Department in accordance with the Middle States Commission on Higher Education (MSCHE) Accreditation process.
In 2016, alongside a team of colleagues, Andrew was honored with the Group Volunteer of the Year Award from the Genesis Group for recognition of work done in the community. Andrew received his B.S. from SUNY University at Buffalo as well as his M.B.A. from Canisius College in Buffalo, NY.
Andrew Cotronea
CSTEP Coordinator
cotrona@sunypoly.edu
315-792-7151
100 Seymour Rd.
Utica, NY 13502