The Project Based Lab is intended for students who are in clubs or projects to meet up and explore real world challenges and come up with solutions, gaining knowledge and experience in the process. Clubs such as BAJA and ASCE meet to come up with and work on their designs for their respective competitions, while Capstone classes allow students to design, build and test their own project to ensure it meets the desired specifications.
The Project Based Lab consists of six major machines and other smaller tools:
Machinery

Tig, Mig, and Stick Welder
Ridgid Drill Press
Manual Engine Lathe
Bridgeport Vertical Mill
Belt Sander
Disc Grinder    

Tools

Tube Bender
Foot Shear
Box & Pan Brake with Foot Clamp
Vice Clamp
Basic Hand Tools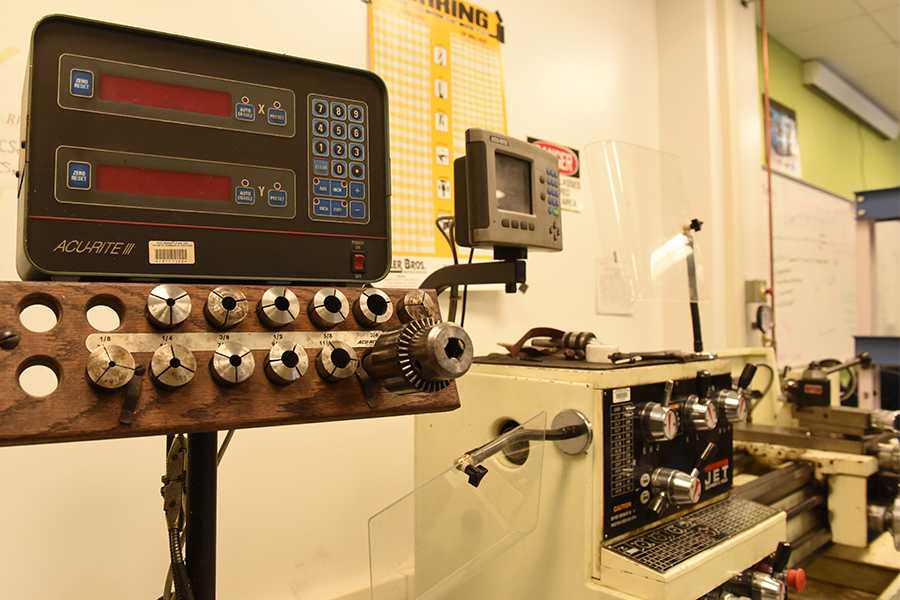 Student clubs use this Jet engine lathe for machining round parts for their respective projects.
Students built this Tumbler as part of their capstone project.