Save the Date
Day of Giving 2021
Thursday, April 15
GIVE TODAY. TRANSFORM TOMORROW.
What makes SUNY Polytechnic Institute so special? Our alumni, students, parents, faculty, and staff who pull together to help our students succeed.
The SUNY Poly Foundation will host its annual Day of Giving on Thursday, April 15 beginning at 8 a.m. The 24-hour online fundraising event is a convenient way for alumni and friends to contribute in an effort to move the university forward and ensure students can proceed with their education -- despite the economic challenges many of our students are facing today due to the COVID-19 pandemic.
As an added benefit, your gift will have double the impact thanks to an anonymous donor who has pledged a matching gift of $30,000. With your help, we hope to take full advantage of this challenge grant ultimately raising $60,000 in support of our students and our campus.
Unrestricted donations will provide the SUNY Poly Foundation with the flexibility to divert funds where they are needed most to achieve a strategic goal, support an emerging initiative or address significant or unanticipated student and campus needs.
Please help us meet our goal of 221 donors in honor of the '20-'21 graduating class. No gift is too small and every gift when added with other gifts is transformational.
For more information on SUNY Poly's Day of Giving, please contact Andrea LaGatta, Assistant Vice President of Development at alumni@sunypoly.edu or call 315-792-7110.
Please join us and make your gift today!
You may also mail your contribution to:
SUNY Poly Foundation
100 Seymour Rd.
Utica, NY 13502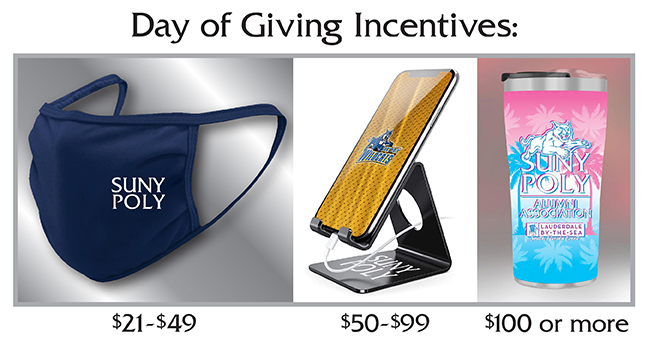 Be sure to follow us on social media:
---
PCI Alumni Directory Project
The alumni association has collaborated with Publishing Concepts, Inc. (PCI), to create an oral history of SUNY Poly that will record our shared connections. PCI Alumni Project.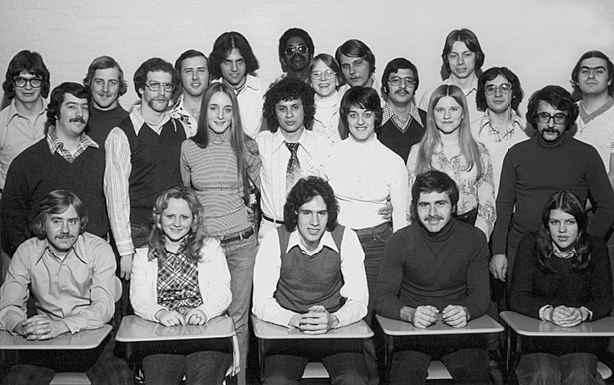 Alumni Career Services and Updates
As one of the more than 27,000 alumni, you are part of an incredible, world-wide network of top-tier professionals, engineers, nurses, scientists, accountants, mathematicians, and psychologists, among so many others. It's a network that you can tap into as you utilize SUNY Poly's dedicated Career Services or Alumni Benefits. You can update your Alumni Records, or send a message to your fellow SUNY Poly alumni by submitting a Class Note - a simple way to keep in touch.
The SUNY Poly Alumni Association remembers Vaibhov "Vab" Arya '17
Visit SUNY Poly
Have you stopped by SUNY Poly's campus recently? Plan your visit or consider volunteering to give back to the SUNY Poly community and help current students.
Keep Making a Difference
You can make a significant difference to the SUNY Poly community. Join the countless others who give to SUNY Poly to support the critical academic and student life programs that made all the difference to you when you attended. Your generosity has had a clear impact: over the past 6 years, SUNY Poly has experienced a 130% increase in scholarships awarded. During the same time period, the total value of scholarships has increased from $226,000 to more than $520,000. Your alumni gift might just be what powers and inspires yet another SUNY Poly student to achieve even more.