Wildcat Weekend
 
Wildcat Weekend is scheduled for Friday and Saturday, Sept. 24 and 25. In an effort to help slow the spread of COVID-19 and continue to provide a safe and enjoyable environment for our students, events planned for Wildcat Weekend will be limited to students only.
 
We hope to welcome parents and alumni back to campus next year and will provide updates in order to provide everyone with the opportunity to take part once able. 
---
Day at the Saratoga Race Track '21
Thank you to everyone who came out to the Saratoga Race Track on July 21 to enjoy a day with SUNY Poly alumni, faculty and staff. It was a great day and we look forward to hosting more in person events in the coming months!
---
PCI Alumni Directory Project
The alumni association has collaborated with Publishing Concepts, Inc. (PCI), to create an oral history of SUNY Poly that will record our shared connections. PCI Alumni Project.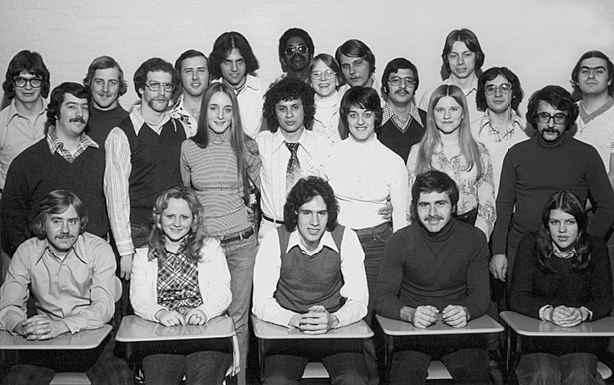 Alumni Career Services and Updates
As one of the more than 27,000 alumni, you are part of an incredible, world-wide network of top-tier professionals, engineers, nurses, scientists, accountants, mathematicians, and psychologists, among so many others. It's a network that you can tap into as you utilize SUNY Poly's dedicated Career Services or Alumni Benefits. You can update your Alumni Records, or send a message to your fellow SUNY Poly alumni by submitting a Class Note - a simple way to keep in touch.
The SUNY Poly Alumni Association remembers Vaibhov "Vab" Arya '17
Visit SUNY Poly
Have you stopped by SUNY Poly's campus recently? Plan your visit or consider volunteering to give back to the SUNY Poly community and help current students.
Keep Making a Difference
You can make a significant difference to the SUNY Poly community. Join the countless others who give to SUNY Poly to support the critical academic and student life programs that made all the difference to you when you attended. Your generosity has had a clear impact: over the past 6 years, SUNY Poly has experienced a 130% increase in scholarships awarded. During the same time period, the total value of scholarships has increased from $226,000 to more than $520,000. Your alumni gift might just be what powers and inspires yet another SUNY Poly student to achieve even more.