Stay Connected to SUNY Poly 
Upcoming Alumni Events
Alumni Day at the Track (Saratoga, NY) - July 21 
The Alumni Day at the Track in Saratoga, NY is SOLD OUT! We look forward to seeing everyone at the event! Want to know the next upcoming event? Make sure to update your information with us.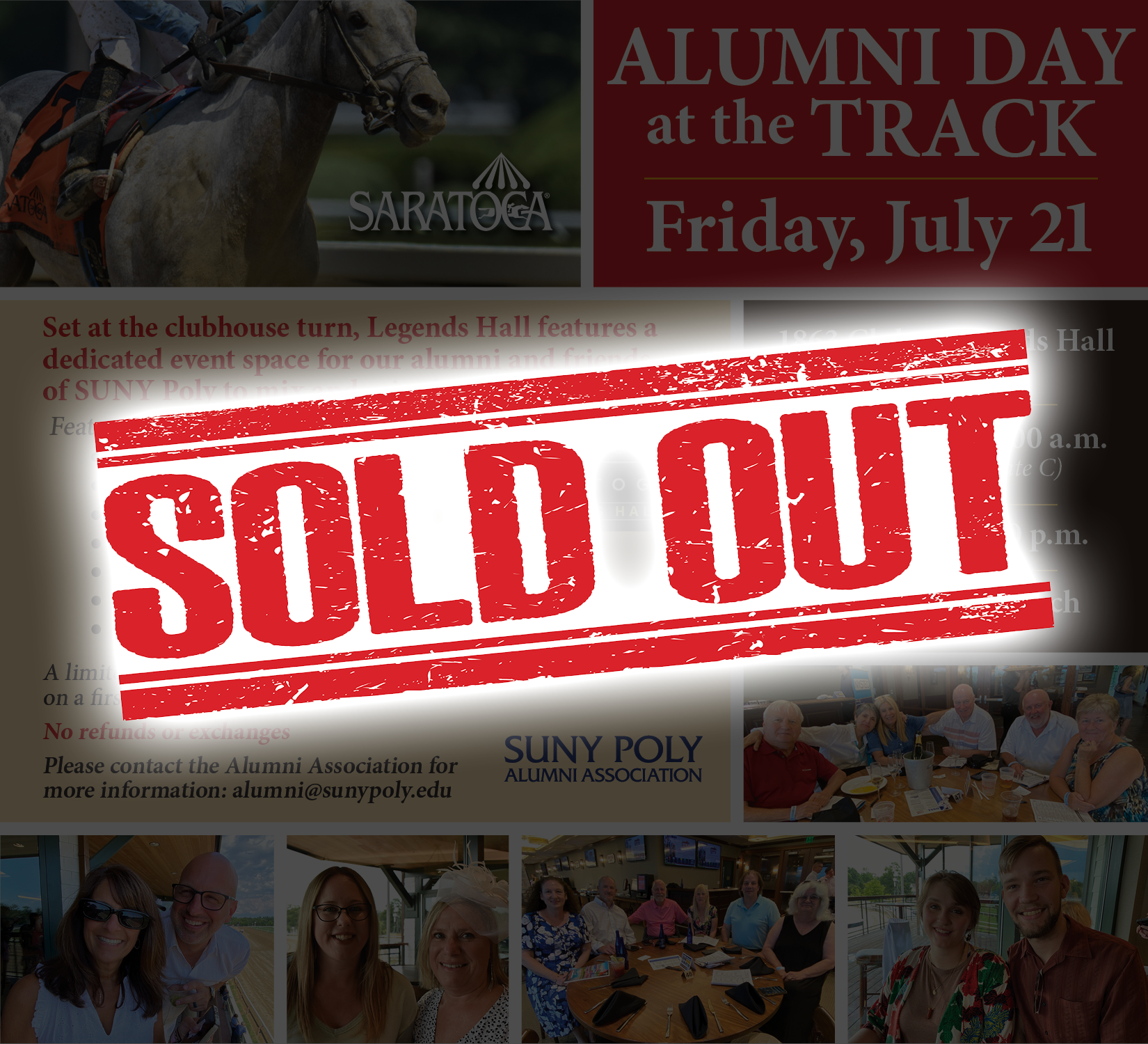 Thank you to our Saratoga Sponsors!
Global Strategic - Paddock Sponsor
LaFave, Wein & Frament, PLLC - First Turn Sponsor
Pepsi Co - First Turn Sponsor
Wildcat Hospitality - First turn Sponsor
Baird - Starting Gate Sponsor
Student Government at Utica - Starting Gate Sponsor
Alumni Weekend (Utica, NY) – September 15-16
Join your fellow alumni to reconnect with the university, participate in alumni reunions, reconnect with faculty, network with students, and view all the improvements around campus and the City of Utica!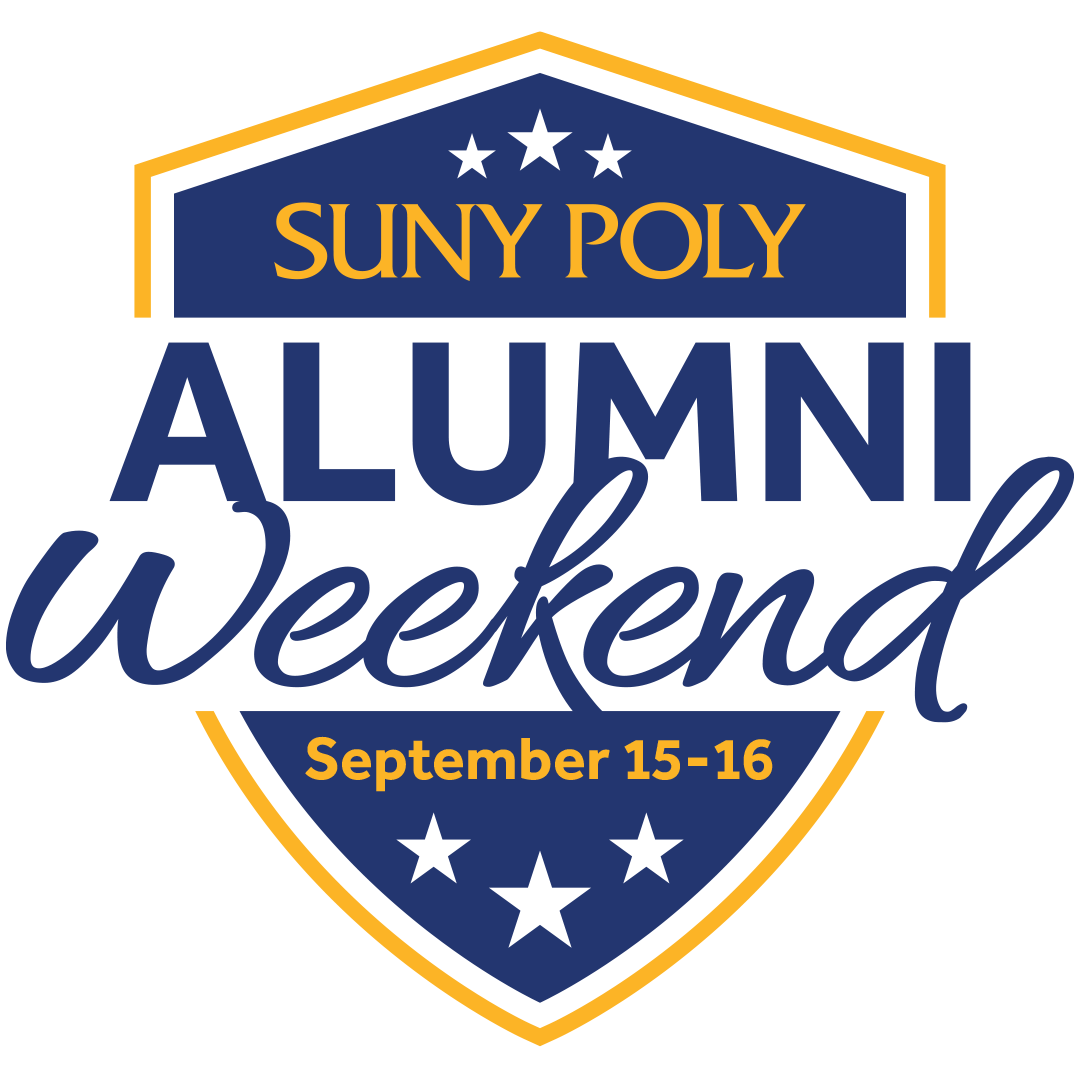 For information make sure to visit our Alumni Weekend webpage!
Available Alumni Resources

Career Services
As one of the more than 27,000 alumni, you are part of an incredible, world-wide network of top- tier professionals, engineers, nurses, scientists, accountants, mathematicians, and psychologists, among so many others. It's a network that you can tap into as you utilize SUNY Poly's dedicated Career Services. Alumni are able to schedule an appointment for resume review, interview preparation, attend Career Fairs, and utilize the network of employer partners Career Services has to offer.
Alumni are encouraged to create an account in Handshake with their SUNY Poly email. For account creation assistance for handshake please contact the Office of Career Services at careerservices@sunypoly.edu.

Click below to login to Handshake



Update Your Information

Have you moved? Changed your email? Want to stay updated with SUNY Poly News or attend an upcoming event? Make sure to update your information with us!
The Bridge Magazine

Our Alumni Magazine is designed to showcase the many achievements SUNY Poly has made throughout the year, highlight faculty achievements, alumni events throughout the year, Foundation news, alumni stories, and class notes. We encourage alumni to submit a class note. Class notes are generally reserved for major life events that might be of interest to fellow alumni. Relevant events include:
Engagements and marriages
Births and adoptions
Professional accomplishments
Educational accomplishments
 
Class notes should be written in the third person and should reference the name of the alum, class year, and maiden name, if applicable. SUNY Poly reserves the right to edit or remove any class note at its discretion.

Visit Campus

Have you wanted to stop by campus? Plan your visit with us by contacting us a day and time that you would like to come to campus at alumni@sunypoly.edu.