Helpful Links:
Create new Outlook Sync Profile
Forwarding / UnForwarding your email
Send mail from your firstname.lastname@sunypoly.edu alias
Add or Change your Gmail signature
Overview
SUNY Poly email is powered by Google Apps. Google's Gmail service provides students with storage capability and a modern web interface as well as access to Google Drive/Docs and Calendar.
Every student at SUNY Poly receives a campus email account.
To maintain your email account, you must be:
A currently enrolled student
A graduate of SUNY Polytechnic Institute
A current employee or emeritus faculty
Access Your SUNY Poly Email From a Browser
Email URL
gmail.sunypoly.edu
Email Username
Students use their SitNet ID and the password created in Banner to access all systems on campus, including email
If you do not know your SitNet ID:
- Log into Banner
Under "Personal Information", click on "View E-mail Addresses"
Email Password
* If you do not remember or know your Password you can reset it *
To reset the password, click on the "Forgot your Password?" link on the Gmail login page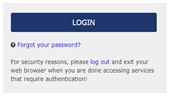 Follow the instructions carefully.

Password Requirements
Minimum password length is 8 characters, maximum it 14 characters
Previous passwords cannot be reused
You are required to change your password at least once per year or your email account will be disabled
https://sunypoly.edu/its/policies/password-policy.html
Official communications are sent to your SUNY Poly e-mail address.
E-mail is filtered for spam and viruses. Attachments that are potentially damaging are removed. Given that no filter is perfect or able to protect against all types of problematic email you should use common sense and caution when dealing with email message
Additional information about official SUNY Poly communications.
Access Your SUNY Poly Email From an Email Client
IMAP:

Incoming connections to the IMAP server at imap.gmail.com:993 require SSL.
The outgoing SMTP server, smtp.gmail.com , requires TLS.
Use port 465 , or port 587 if your client begins with plain text before issuing the STARTTLS command.

Google Outlook Sync:

Download and install the G Suite Sync tool

SUNY Poly e-mail is accessible to all users. For quick access, SUNY Poly e-mail links are provided on the SUNY Poly homepage.
Mail forwarding instructions